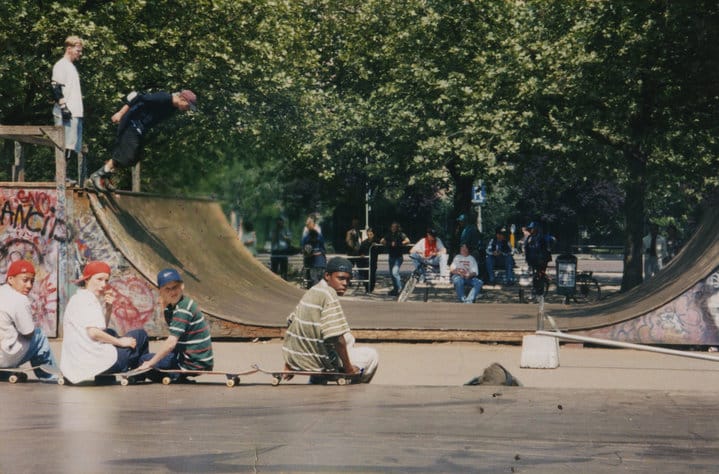 Pieter Ceizer is a Dutch typographical artist and designer living in Paris.
Pieter started skateboarding at the age of 11 at the old Museumplein square in Amsterdam, in the 90s this was a meeting point for skaters, graffiti artists, punks and rebels. While skating at Museumplein as a young kid, Pieter got inspired by the colorful letter artworks and 'pieces' made by local graffiti artists on the back of the half-pipes. Soon after Ceizer started writing his name over town with a small marker and doing his first pieces in spray paint. After a short 'carreer' in graffiti, Ceizer went to The Royal Academy Of Arts In The Hague, where he studied graphic design and typography.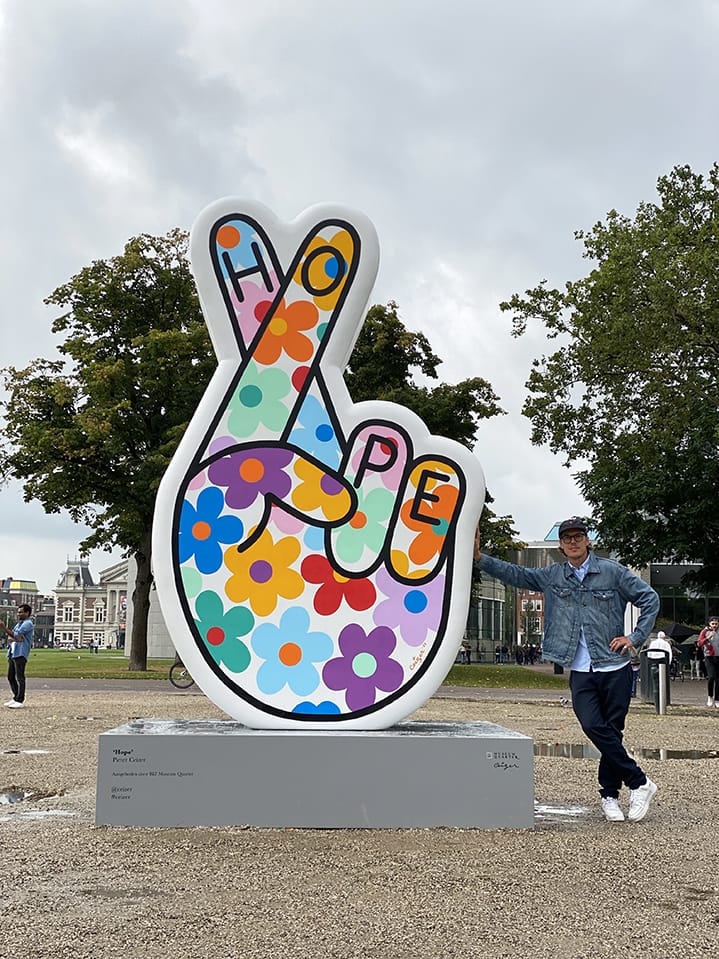 All Ceizer's work is typographical or type based, his work mostly consists of simplistic mono-line script designs and hand lettering as well as colorful abstract compositions with type based shapes.
Ceizer's choice of words, phrases and subject matter are empowering, humoristic and poetic. While studying the craft of typography, Ceizer started deconstructing letters to create colorful abstract compositions. His abstract work suggest a dream state of mind in which he blurs the line between words and figure, letters and abstract art. His paintings and wooden pieces balance color and shape, creating a playful and uplifting dynamic.
Ceizer believes in the power of written words. The written word is the best way to communicate and share thoughts or emotions. A written word on it's own is an abstract idea, the meaning depends on the reader. Written words create an image of an idea in the mind of the reader, which can influence the readers thoughts. Written words can stimulate the brain and even change the way we act in life. The brain, Ceizer believes, does not make much of a distinction between reading about an experience and encountering it in real life; in each case, the same neurological regions are stimulated. If you change the words you read or say, you change the way you think and change your reality.
Next to his art and clothingbrand, Ceizer worked in collaboration with several brands like Coca Cola, Ralph Lauren, Uniqlo, Nike, Heineken, Adobe and colette.
2023 'Vers La Lumière' duo-exhibition with Ivan Cremer at L.A.C. Museum, Narbonne
2023 'Just Phriends' group exhibition and auction by Pharrell Williams and Sarah Andelman
2023 Sneaker Design For Mizuno
2023 Kunstrai Artfair, Amsterdam
2022 Art Miami
2022 'The Flow Show' Groupshow at Galerie TAC, Paris
2022 Artist Bottle for Evian
2022 Metal Paintings exhibited at KITH Paris
2022 Collaboration with Warner Brothers /  Looney Tunes
2022 Kunstrai Artfair, Amsterdam
2022 'Good Luck Show', solo pop-up exhibition in Paris
2021 Commissioned Painting & Video for Netflix
2021 'HOPE" sculpture on Museumplein, Amsterdam
2021 Kunstrai Artfair, Amsterdam
2021 'The Only Way Is Up' sculpture at Schiphol Airport
2021 Kids clothing collection for Bonpoint
2020 'Quinces, Lemons, Pears, Grapes' painting for Van Gogh Museum
2020 Shoe design for The Amsterdam Marathon with Mizuno
2020 Scope Artfair, New York
2020 Part of 'NOW' exhibition and auction at Sotheby's, Paris
2020 'Leave It All Behind' solo show at Mazel Gallery, Brussels
2019 Beyond The Walls Group Show at Mazel Galerie, Brussels
2019 Kids and Games Group Show at Gallery Geraldine Zberro, Paris
2019 Urban Art Biennale, Völklingen, Germany
2019 The No Worries solo show at Oppidum, Paris
2019 Ceizer x UNIQLO collection
2018 Group show at Wanrooij Gallery, Amsterdam
2018 Ceizer x Heineken artist bottle
2017 OH YES solo show at L'Imprimerie, Paris
2017 Commissioned painting for AIR France KLM
2017 Live painting for ABAHOUSE, Tokyo, Japan
2017 Live Painting at NOW exhibition Sotheby's, Paris
2016 The Rêverie solo show at Oppidum, Paris
2015 Seules Les Traces, Groupshow at 29 Maubourg, Paris
2015 Ceizer x Paris Saint Germain x Coca Cola bottle
2014 Love Letters solo show at L'Imprimerie, Paris
2012 The Wake Up Show at colette, Paris
2011 Group show at Ruttkowski68, Cologne, Germany
2011 Typofunk Vol.IV solo show at AGA, Amsterdam
2010 Typofunk Vol.3 solo show at Auguste, Paris